On 30.10.2022 Aquatrotters team organized a flotilla with 3 sailing yachts on Thermaikos gulf.
Our guests from the Netherlands were very happy to take part in an amazing experience of sailing and partying in Thessaloniki.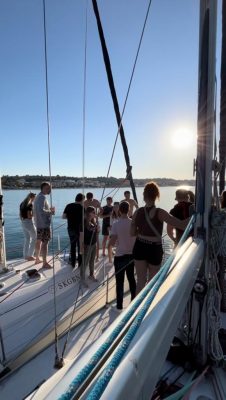 Our 3 yachts moored together in Thermaikos gulf, which led us to have more space to party and enjoy the flotilla.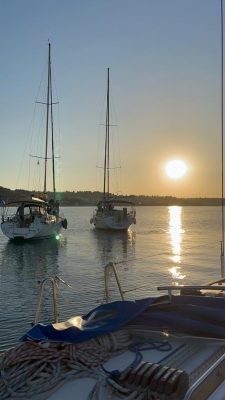 Our guests experienced the Greek sea and sun, some sailing lessons, and lots of snacks, drinks, and dancing on board.
At the end of the day, we saw the amazing sunset on our way back and made some great photo shootings on the yachts, while the location and the view were satisfyingly stunning.