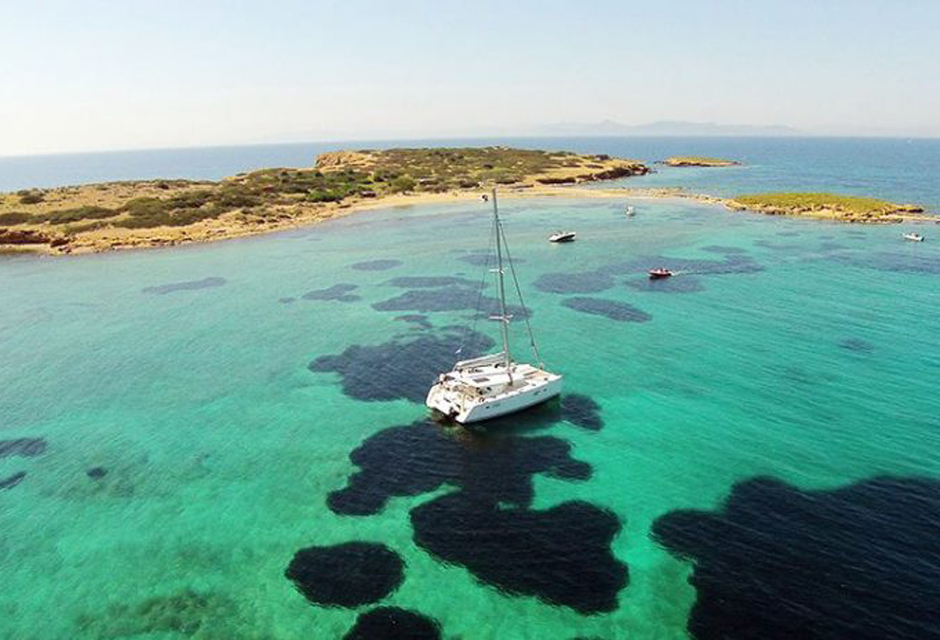 Athens – Saronikos Gulf
The Saronic Gulf – Saronikos Kólpos – forms our northern sailing area and lies between the northeastern shoulder of the Peloponnese and Attic Coast on which Athens lies
The Saronic Gulf extends in the west from the famous Corinth canal, a sheer-sided channel carved through the rock of the isthmus that links the Peloponnese to the rest of the Greek mainland, to the western Aegean and Cyclades islands lying to the east.
The Saronic Gulf is full of places of interest and beauty; here we provide you with some ideas and locations to consider in your passage planning.
Please note that waypoints are provided for identification purposes only and represent good 'stand-off' locations. However, they are not intended to be used for navigation.