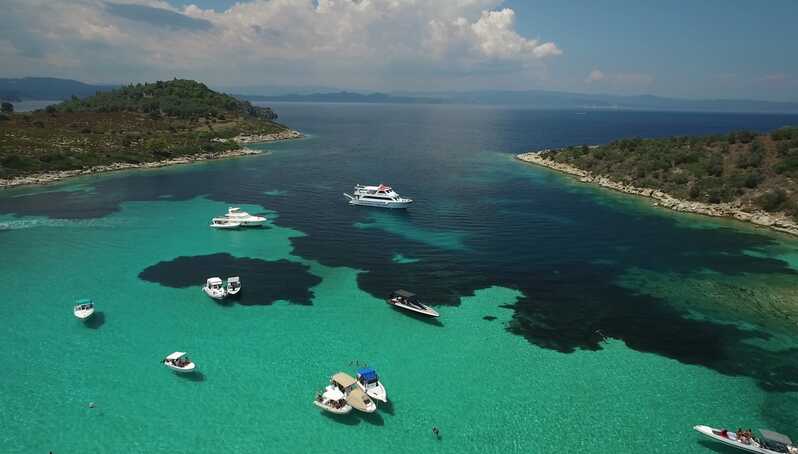 Halkidiki
Halkidiki is a paradise for yacht charters. Land and sea. Tranquility
and endlessness. Beaches and unique bays. Golden sand. Beautiful villag
es. Coves, beaches, numerous villages with rich nightlife,
blue, transparent, and above all clear sea, makes Halkidiki the one-of-a-
kind charter destination.
With a sailing yacht, you'll be more mobile in your exploration in
Halkidiki. Swimming in solitary bays, coves, and beaches. Have control of
your itinerary and have
a relaxing getaway onboard your rented yacht. While cruising,
get near to Athos and admire the ancient monasteries built on rocks,
with amazing natural surroundings by the sea. Cruise to the West
Sithonia Islands and bays of Halkidiki on a private cruising tour. Swim,
fish, snorkel, and relax in the sun. Stop at a tavern for lunch along the way.