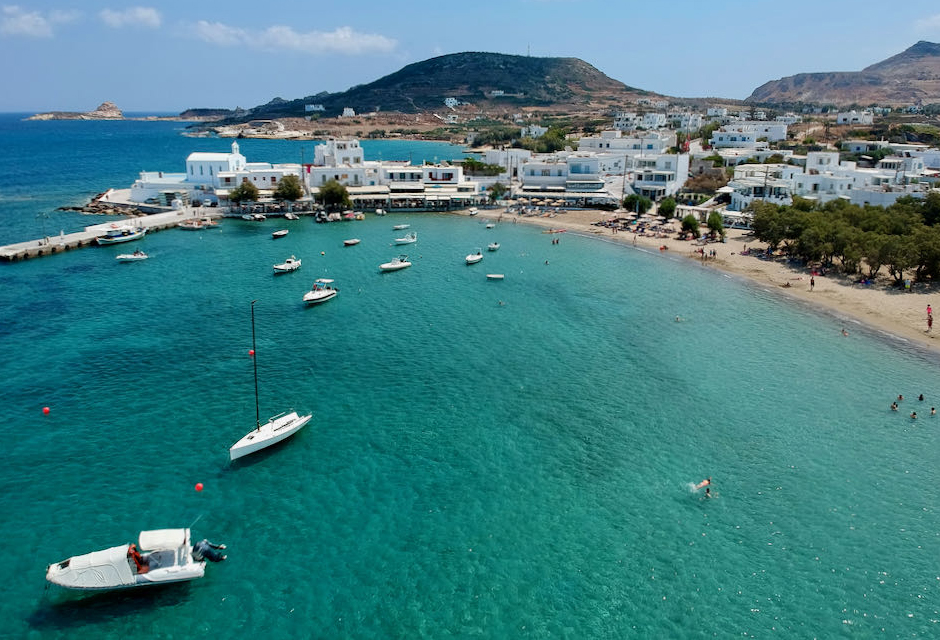 Milos
Milos Greece is one of the most exotic and laid-back Greek islands in Greece.
Located in the heart of the Aegean Sea overlooking the Cyclades, Milos has fascinated many with its unpretentious charm.
Featuring a magnificent atmosphere, rich history, quaint fishing villages, fine food, and indigo bays, Greece's Milos is a breathtaking Cyclades jewel with captivating beauty.
The beaches on this island, especially the beautiful Sarakiniko beach, are iconic. This beach offers a lunar landscape composed of vibrant white and clear turquoise sea volcanic rock formations.
Kleftiko is another very popular attraction that can only be reached by yacht. Besides Sarakiniko and Kleftiko, Milos has more than 40 beautiful exotic beaches worth visiting.
Milos's hidden jewel is his colorful fishing village! In these beautiful villages, a fisherman's colorful small boat, a colorful shutter, and a small white tuning house (Sirma) with a boat garage.
Many fisherman's houses have changed to cozy accommodation by the sea.
Milos welcomes everyone but is particularly popular for couples finding perfect settings for their romantic holidays in the island's quiet nature landscape. In fact, many caves, mysterious catacombs, and emerald beaches are attractive attractions for travelers.