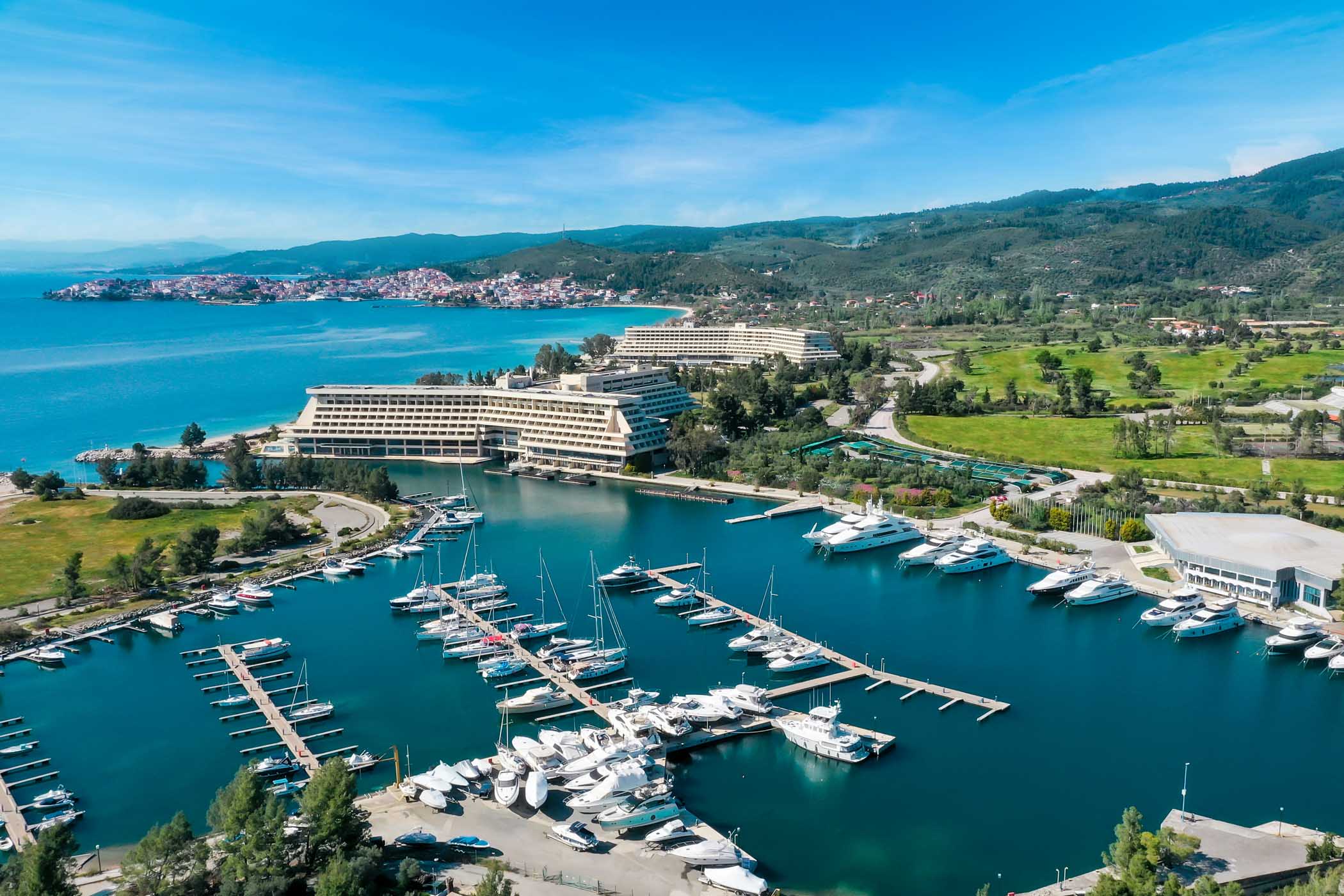 Yacht Charter Base in Halkidiki
The charter base is located on the Halkidiki in the North Aegean Sea. Porto Carras Marina is one of the most luxurious and well-equipped marinas in the Mediterranean.
Porto Carras marina, Sithonia, 63081, Chalkidiki, Greece

You can reach us by plane at Thessaloniki international airport. The distance from Thessaloniki airport to the marina is 110 km and can be reached by bus or taxi.
At your request, we are organizing a transfer from/to the marina.

Porto Carras resorts are protected. There is a huge parking lot in the resort just a short walk from the marina

Consult our team about spots that you should visit while sailing in the area.

Near the marina, there are several ATMs available as 365/7/24 service. In the near town of Neos Marmaras, there are several banks working from Monday to Friday 8:00 – 13:30.

The Porto Carras complex has several restaurants serving Greek, Italian and international cuisine, as well as a coffee bar. You can also find many excellent traditional Greek taverns and taverns made with fresh fish in Neos Marmaras. There is a mini-market near the marina and various shops.
There are also, two hotels at Porto Carras Resort and many in the nearby town of Neos Marmaras.
We can arrange reservations, at your request.