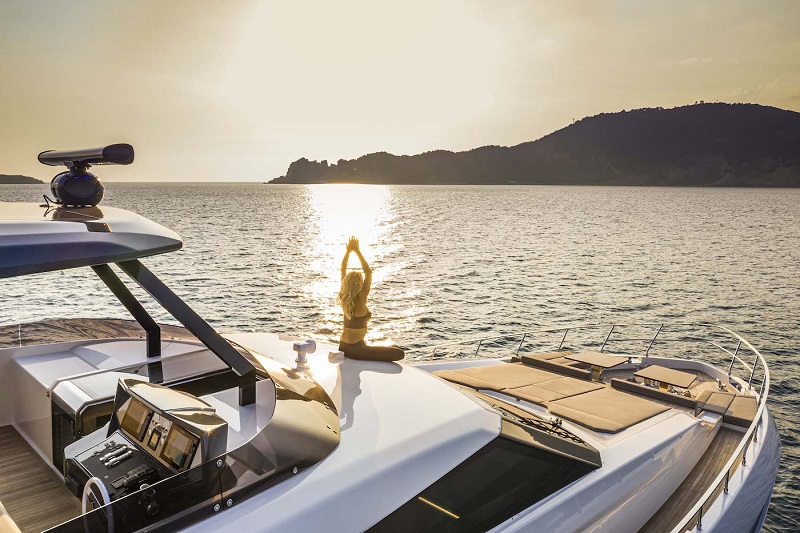 YOGA ON A YACHT
Looking for a unique experience of yoga and/or pilates?
Organize a personalized withdrawal for you and your friends on one of our yachts and live the most miraculous and gentle experience of quiet and harmony between the blown landscape of the Mediterranean sea. Retirement can be fully customized according to your desires and needs. Thus, we cooperate with a selection of yoga and pilates teachers with many years of teaching experience. Some of our teachers provide Hatha, Yin, and Vinyasa, Ashtanga Yoga, SUP Yoga, and rejuvenating courses.
You can also choose to sharpen your abs and embark on a personalized pilates trip!
Of course, you can combine both and start your day with a powerful Pilates session and put it into a Hatha Yoga Calming class. Contact us with us and we will plan a unique retirement fund for you to perfectly match your preferences and interests.
For future brides, we can organize a Yoga bachelorette, with sessions of Meditation & Hatha Yoga or Vinyasa Yoga Flow and completing it with a Thai massage for the bride and the bridesmaids.
Last we do provide a Fertility Yoga Treatment in which we personalize the treatment for our goal and give a lesson of partner Yoga, a 60 min fertility Thai massage for the woman, and a 60 min anti-stress Thai massage for the man, all this in combination with aromatherapy.